Our History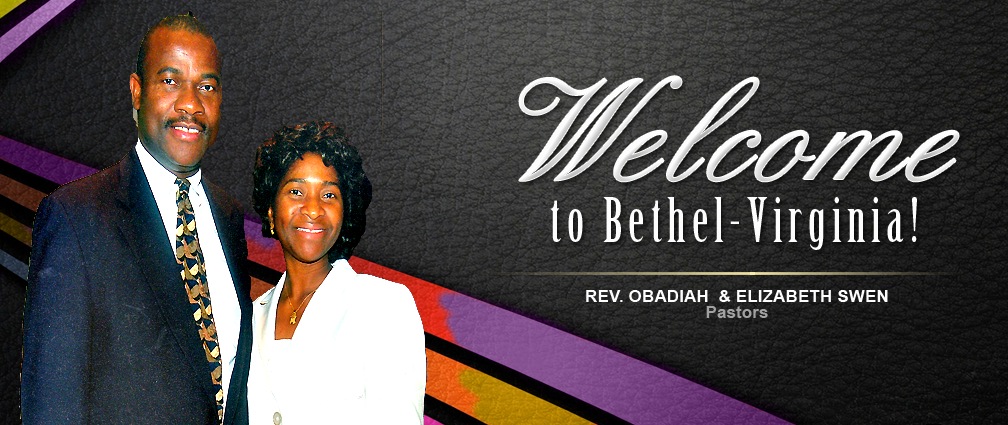 OUR HERITAGE
The history of Bethel World Outreach Ministries International can be viewed from two paradigm shifts. The organization is an offspring of Bethel World Outreach Center (formerly Bethel Full Gospel Church), which was started by Rev. Natt Friday in January 1986 in Monrovia, Liberia. In 1990, upheavals created by the Liberian Civil War, the scattering of the church into the diasporas and the sovereign actions of the Holy Spirit produced the need for a new strategy and new organization with an expanded vision that focused on world missions, church planting, and leadership and resource development. In response to this need Bishop Darlingston Johnson founded Bethel World Outreach Ministries on August 16, 1990, in Silver Spring, Maryland.

A. Bethel: A local church. (1986-1990)
In January 1986, Rev. Natt Friday and a small group of seventeen persons held the first service of the Bethel Full Gospel Church in the auditorium of the Barnes Foundation School in Lakpasse Monrovia, Liberia. The Lord rewarded their faithfulness causing the church to grow to nearly one hundred fifty in a little over a year.
In June 1987, the Lord added the voice of Dr. Darlingston Johnson to Bethel. Upon completing his theological studies at Oral Roberts University and Phillips University in the United States of America, Dr. Johnson was invited to pastor Bethel Full Gospel Church along side of Rev. Friday. The two co-pastored successfully for six months until Rev. Friday left for the United States for further studies. During this period, the name of the church was changed to Bethel World Outreach Center.
Under the leadership of Dr. Johnson, Bethel World Outreach Center continued to experience rapid growth, becoming the fastest growing local church in Liberia. Bethel initiated an active discipleship program using cell groups (covenant families), a strong prayer ministry organized along military lines (prayer brigades) and an effective outreach program using television ("The Bethel Hour"), newspapers ("The Bethel Trumpeter"), and crusade evangelism.
To accommodate the rapid growth, services were moved to the Monrovia City Hall in October 1987. By October 1988 attendance had exceeded one thousand. A year later God miraculously provided several acres of land for the church in Sinkor. A temporary structure was quickly erected and ground broken for the erection of a modern church and office complex in November 1989. Bethel continued to grow phenomenally. By June 1990 membership had exceeded two thousand. During this time, Bethel began to expand into church planting in other parts of Liberia. Three additional churches were planted in Brewerville, Robertsfield and Gbarnga.
These were exciting times. It appeared that Bethel World Outreach Center was destined to become a mega-church with more than 10,000 members within less than five years. Then erupted the gruesome and horrific civil war that killed more than a quarter of a million people. It seemed for a while that all was lost, but God had other plans.

B. Bethel: An international world outreach ministry. (1990-Present)
Dr. Johnson and his wife, Chrys, traveled to the United States in June 1990 to attend a pastoral conference in New Jersey to which they had been invited. While on their way back to Liberia, they became stranded in Maryland when all flights in and out of Liberia were suspended. They prayed and watched the Liberian situation closely, waiting for a breakthrough, but the situation continued to deteriorate. Members of the church had to flee for their lives - many to neighboring African countries and to the United States. Liberians were becoming refugees by the hundreds of thousands.
While seeking the Lord for direction, Dr Johnson heard the Holy Spirit say to his heart, "Don't be a refugee, be a missionary. There are lost people to be won here too." Acting upon this word from the Lord, Dr. Johnson called a meeting of some of the members of Bethel that had been sovereignly gathered in the Maryland area and shared what he sensed God was saying. After further prayers to confirm the leading of the Lord, Bethel World Outreach Ministries International was incorporated.

The objectives of Bethel World Outreach Ministries International are as follows:
1. To offer fellowship and promote partnership among ministers sharing a common vision.
2. To enhance the effectiveness of ministers by providing theological education and practical training in the art of ministry.
3. To safeguard the integrity of ministers and ministries by providing rules, order and structure that require spiritual accountability.
4. To fulfill the Great Commission by promoting missionary outreach and church planting in needy areas.
In pursuit of these objectives the first local church in the United States was organized by BWOM in Silver Spring, Maryland on August 16, 1990. Today Bethel World Outreach Ministries International is a premier multicultural, missions-oriented, disciple-making organization with more than 200 churches and ministries in Africa, Europe, Asia, United States of America and the Caribbean. In March 1999, Bishop Darlingston Johnson commissioned Rev. Obadiah & Elizabeth Swen to plant a church in the Northern Virginia area. The first service was held on March 7, 1999 at Deacon Hannibal & Edith Brumskine residence in Alexandria, VA.

What are our important dates and events
March 7, 1999: First service held at Deacon Hannibal & Edith Brumskine residence in Alexandria, VA. (12 persons Present), Church Anniversary.
March 12, 1999: Begin holding services at the Econo Lodge Hotel, Falls Church, VA
June 2001: Relocated and begin holding services at the Best Western Hotel, Alexandria, VA
October 2002: Purchased The Glory Center, 8305 Richmond Hwy # 2A & 3A, Present Sanctuary
May 2003: Begin holding services in The Glory Center, Our Permanent Home.
November 15: Pastor Obadiah Swen's Birthday
March 3: Pastor Elizabeth Swen's Birthday